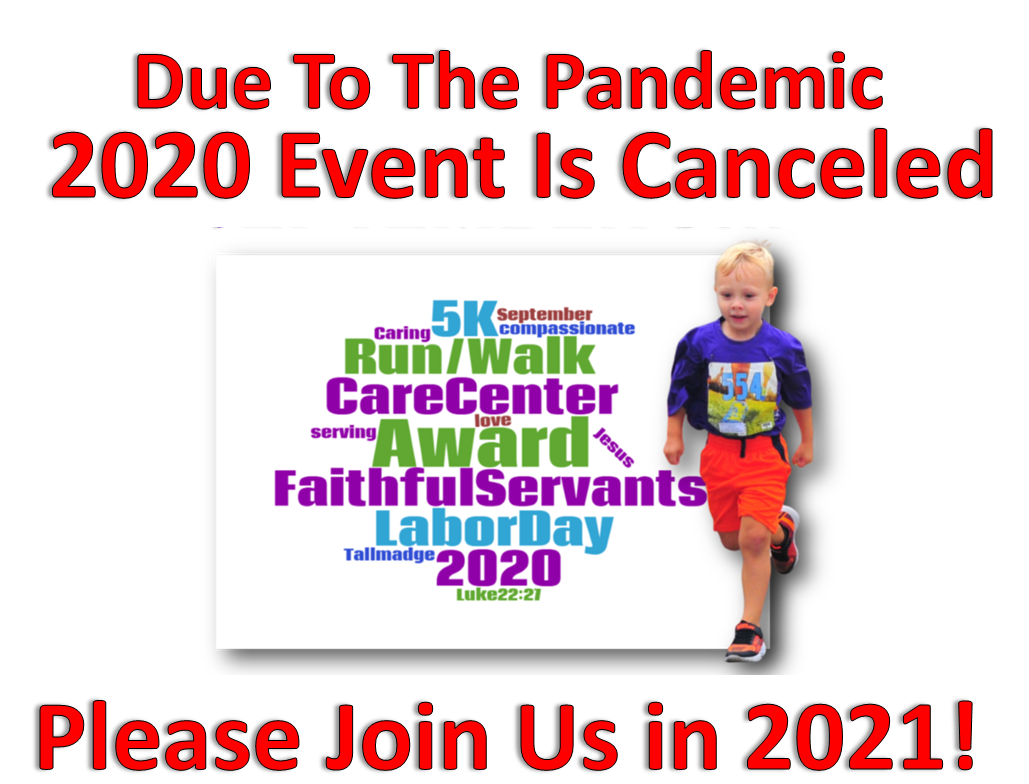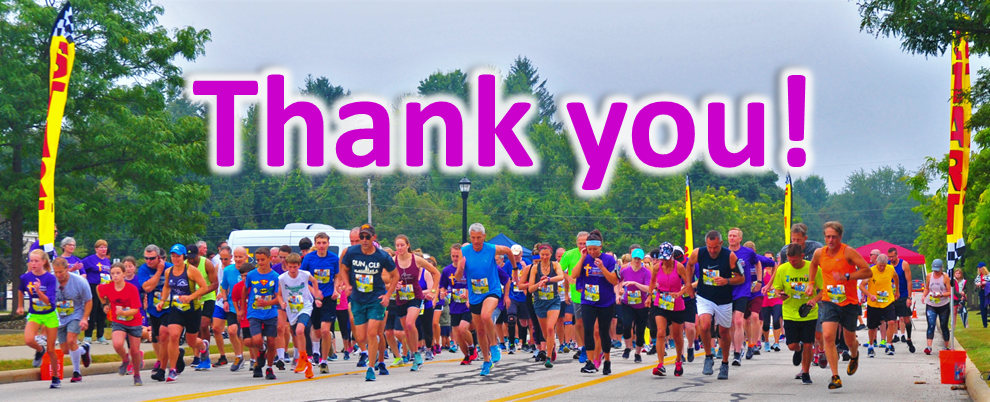 PAST RESULTS
2019 FAITHFUL SERVANTS LABOR DAY 5K AGE GROUP RESULTS
2019 FAITHFUL SERVANTS LABOR DAY 5K OVERALL RESULTS
PHOTO ALBUMS  FROM PAST EVENTS
2019 EVENT RESULTS ETC……CONGRATULATIONS TO ALL 228 RUNNERS AND WALKERS WHO PARTICIPATED!Thank you for supporting the Faithful Servants Free Medical Clinic Mission.   The rain stayed away, it was cloudy and cool and a perfect Labor Day morning to run and walk!  Many thanks to all the volunteers who made our event possible today! 

OUR EVENT PHOTOS ARE POSTED and many thanks once again to volunteer Kevin Christensen for providing these great pictures…    See Them Now!
Here are our 2019 supporters and champs in a brief slide show!
2019 FAITHFUL SERVANTS LABOR DAY 5K AGE GROUP RESULTS
2019 FAITHFUL SERVANTS LABOR DAY 5K OVERALL RESULTS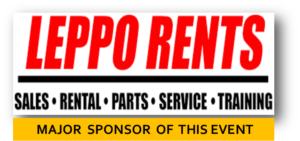 The 3rd Annual Faithful Servants 5K Run/Walk & 1 Mile Fun Run/Walk is being held on Labor Day – Monday September 2, 2019.  We welcome runners, walkers and strollers! Bring the whole family on Labor Day morning and help us support this wonderful all volunteer organization made up of Doctors, Nurses and support staff who take care of those in need. See the event details below and we look forward to seeing you on September 2nd!
Past Event Results and Photos!

2018 OVERALL RESULTS     2018 AGE GROUP RESULTS     2018 Photo Album
2017 AGE GROUP RESULTS    2017 Photo Album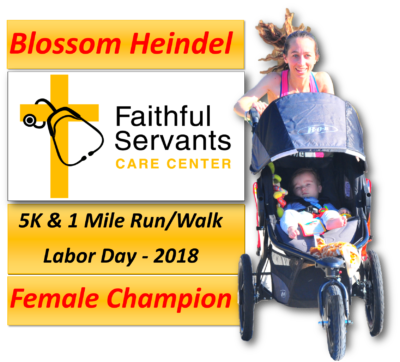 Why Run or Walk in This Event? The Faithful Servants 5K Run/Walk & 1 Mile Fun Run/Walk is a fund raising event in which your entry fees will be used to assist individuals and families in our community who do not have access to medical care. This is a family friendly event that will be lot's of fun for all involved.
The Faithful Servants Mission Medical Clinic is celebrating it's 7th Anniversary!! We were founded in 2012 by Doctors Sue and Mark Meyer, who believed that the Church is called by Christ to take care of the sick and the poor. With God's help and the vision of this amazing couple, many area Churches, hundreds of volunteer Doctors, Nurses and lay people are now Faithfully Serving Christ in His calling to care for those who need compassion and loving care.   Learn More about Faithful Servants Mission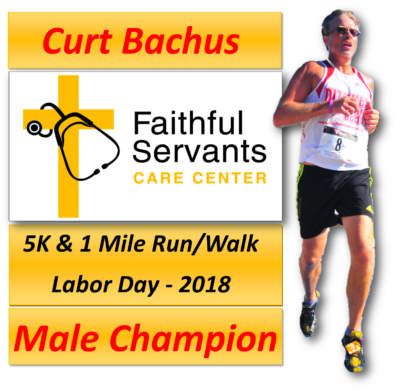 Race/Walk  Date / Time:
Our Monday, September 2nd. – Labor Day 1 Mile Fun/Run Walk participants will step off from the starting line at 8:45am. The 5K Runners and walkers will start at 9:15am.
Location:  All the family fun starts and finishes at the Faithful Servants Care Center location at 65 Community Road, Tallmadge, OH 44278. We are located near the Tallmadge Library and the Tallmadge Community Center. A portion of the event course takes place on the beautiful Summit Metro Parks Bike/Hike Trail.
Entry Fees/Donation:
August 18th through Race Day:
$35.00 — 5K Run/Walk [Includes Shirt]
$20.00 — 1 Mile Fun Run / Walk [Includes Shirt]
Post race Food and refreshments will be provided to all who participate!
Awards:
For the 5K Run/Walk there will be awards for the top 3 overall finishers both male and female as well as the top 3 in each age group both male and female.
5K Run/WalkAge Groups are: (Separate Male and Female) 10 & under, 11-14, 15-19, 20-24, 25-29, 30-34, 35-39, 40-44, 45-49, 50-54, 55-59, 60-64, 65-69, 70 & up.
All 1 Mile Fun Run/Walk participants will receive a finisher's award.
Gretchen Snyder and Donna Atwood won $50 gift cards at our 2018 event simply by attending Early Packet Pick Up!  Be sure to come to Ritchies Sporting Goods on September 1st  to have a chance to win a gift card for 2019!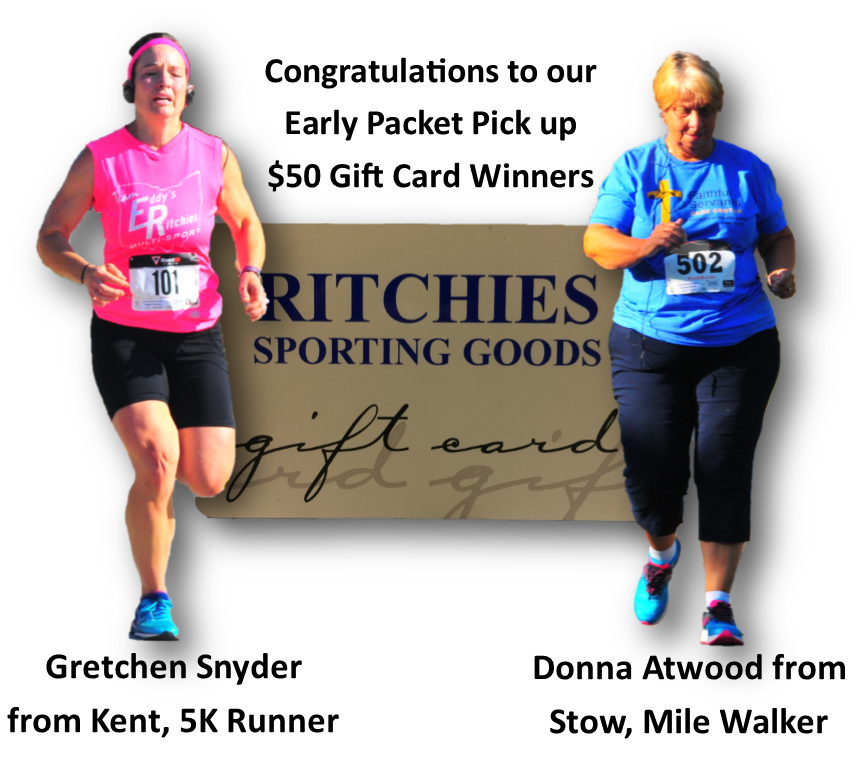 Early Packet Pick Up & Late Registration: Early packet pick up will be on Sunday, September 1st at Ritchies Sporting Goods 1-3:30pm located at 137 South Avenue in Tallmadge. WIN A GIFT CERTIFICATE!! AS A SPECIAL INVENTIVE TO ATTEND EARLY PACKET PICK UP..We will be conducting a drawing for 2 $50 Ritchies Sporting Goods gift cards. We will announce the winners at the conclusion of the awards ceremony, which will follow the 5K Run/Walk.  Congratulations to the 2018 Gift card winners Gretchen Snyder from Kent and Donna Atwood from Stow!
Thank You For Caring..Please share information about this race with your family, friends, co-workers and neighbors. Your support will help us to serve even more needy individuals and families.
Thanks To Our Volunteers, Supporters and Sponsors!
We are actively seeking sponsorships from any organization or business who would like to partner with us to make this event possible. Contact Barb Warfield at fsccbarb@gmail.com and she will get your group involved.
Also volunteers are needed for before, during and after the event with various duties. Would you like to help? Contact David Cooper at David@TeamCarpenter.org to get involved.
Here are our 2017 5K Champions, left to Right, Gabriel Piriz, Nathan Gay and Rachel Markwell!