YES!  WE STILL HAVE A NICE SELECTION OF OUR AMAZING SHIRTS IN ALL SIZES AS OF JUNE 25TH -REGISTER TODAY AS THEY ARE GOING FAST! 
HERE IS OUR CURRENT INVENTORY:

ADULT SIZES:   SMALL 30,  MEDIUM 48,  LARGE 49,  X-LARGE 18,   2X -LARGE 5
YOUTH SIZES:  SMALL 5,  MEDIUM 5,  LARGE 5

VOLUNTEERS….Your Assistance Needed!  With our unexpectedly large registration, additional volunteers are needed for various duties, no previous experience required,  just a desire to help!   All volunteers register online and get a shirt!.  To see the list of available jobs and duties or to register please CLICK HERE!
We invite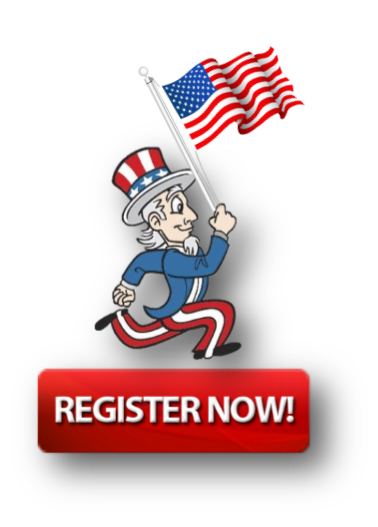 you and your family to Celebrate America's Birthday by participating in the first GREAT FALLS PATRIOT RUN!  A great way to kick off your 4th of July!
Why Run or Walk This NEW July 4th Holiday Race?
The Great Falls Patriot  5K Run / Walk / and Kids Fun Run is a fund raising event in which 100% of the entry fees are used to assist Cancer patients who are being helped by the Falls Cancer Club. This is a family friendly event that will be lots of fun for all involved.  Please gather up your family and friends and join us on July 4th.
Start off your holiday by making a difference for those struggling with cancer.  To sign up click the "Register Now" button.  For all of the event details see below!   Learn more about the good works of the Falls Cancer Club.
Race/Walk Date &Time:
Thursday, July 4th at 8am.
Location:
Starts and finishes at First Christian Church, 230 Stow Avenue in downtown Cuyahoga Falls, near the Natatorium & Cuyahoga Falls City Hall.  Course is on residential streets and traffic is controlled by the local safety forces.
Donation/Entry Fees:
June 15th through July 2nd:
$35.00 — 5K Run/Walk-Limited # of shirts after 6/23
$15.00 — Kid's Fun Run-Limited # of shirts after 6/23
$45 – Virtual Runner-Shirt will be mailed if register by 6/23.
Post race Food and refreshments will be provided to all who participate!
Awards:
For the 5K there will be awards for the top 3 overall finishers both male and female as well as the top 3 in each age group both male and female.
5K Age Groups are: (Separate Male and Female) 10 & under, 11-14, 15-19, 20-24, 25-29, 30-34, 35-39, 40-44, 45-49, 50-54, 55-59, 60-64, 65-69, 70 & up.  All Kids Fun Run participants will receive a finisher's award.
Course Map:
The Great Falls Patriot Run/Walk starts and finishes on Stow Avenue near the Falls Natatorium.   The course is a loop that goes through the residential neighborhoods of beautiful Cuyahoga Falls.   VIEW MAP
Early Packet Pick Up & Late Registration:
Early packet pick up will be at First Christian Church on Wednesday, July 3rd from 1pm to 7pm.  WE STRONGLY RECOMMEND THAT YOU ATTEND EARLY PACKET PICK UP TO AVOID LONG LINES ON RACE DAY!   Late registration will be taken on July 3rd at $40 for the 5K and $20 for the kids fun run.  Sorry shirts not guaranteed for late registration.
More Volunteer Hands & Feet Are Needed!

Not running or walking in the event?  How about sharing your hands and feet as a volunteer?  We would love to have you. No previous experience required and day of event orientation will be provided. Assistance is needed in all areas, including Early Packet Pick Up, Race Day Registration/Packet Pick Up, Water Stops, Post Race Food-Refreshments and Course Guides.  Must be at least 16 years of age or younger volunteers are ok if volunteering along side a parent or guardian who is also volunteering.   It's easy to register to volunteer, see the list of available volunteer jobs and register to help.  Click HERE.  Thanks
Thank You For Caring..
Please share information about this race with your family, friends, co-workers and neighbors. It's hard to find someone who's life hasn't been touched by cancer.
We Need More Sponsors!

Additional sponsors are need to help make this event a success! Would your business like to get involved?  Perhaps you are running or walking and your employer might wish to sponsor?  For more information on possible sponsorship opportunities please contact Falls Cancer Club President Mel Dull at (330) 687-9253 or email her at melsbterry@att.net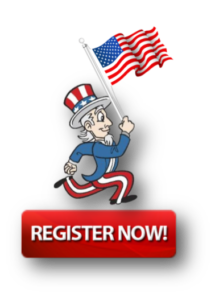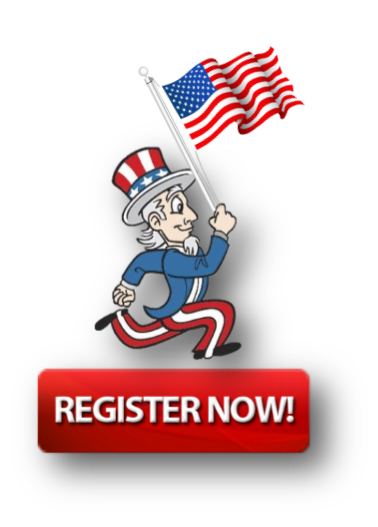 Need More Race Information? 
Shoot us an email by using our contact form below.  We will get back to you lickity split!!  That's another way of saying fast.. 🙂